Munising Falls

Height: 50 Feet

Cords: N46 25.426, W86 37.380

Location: Just outside Munising

Munising falls is just outside of Munising.  There is a nice paved path through the woods that takes you up to the Falls.  There is also a Restroom, and a Information Center at the beginning of the path.  Don't forget to check out Tannery Falls and Memorial Falls if you are heading to Munising.  They are just across H-58 up into the woods.

All Images Copyright MichiganWaterfalls.com Contact us at MichigansWaterfalls(at)Gmail.com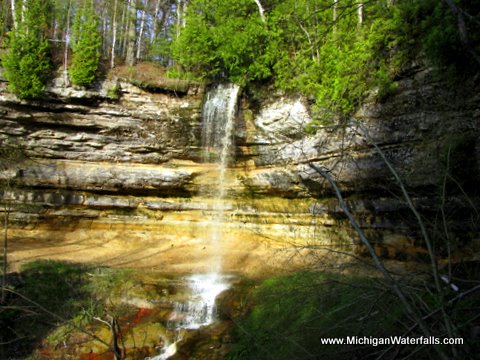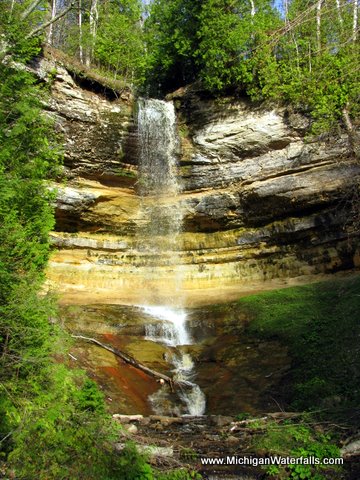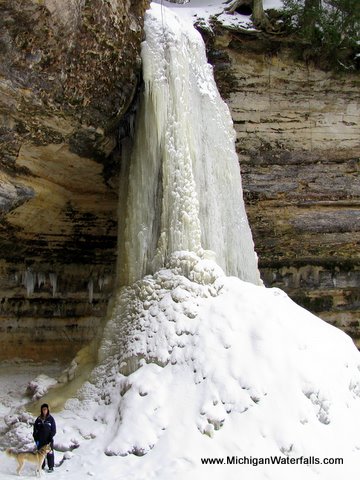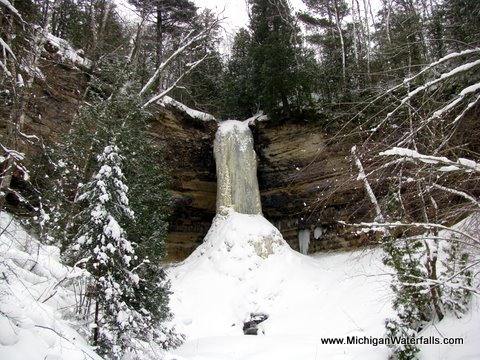 We got to see Munising Falls Frozen in January of 2009.  What an awesome site!!  These falls are very easy to get to in the winter time, but you still have to be careful.  Always remember, there is moving water underneath that ice!